Let us celebrate our anniversary at IPM Essen 2018!
7.12.17
We will attend the international trade fair for plants (IPM Essen) 2018 held from 23rd to 26th January in Germany.  Our stand will be at 2E21, the same as before.
What to expect ?
Siere Handel will have her 20th anniversary in 2018. You are welcome to come and celebrate it with us.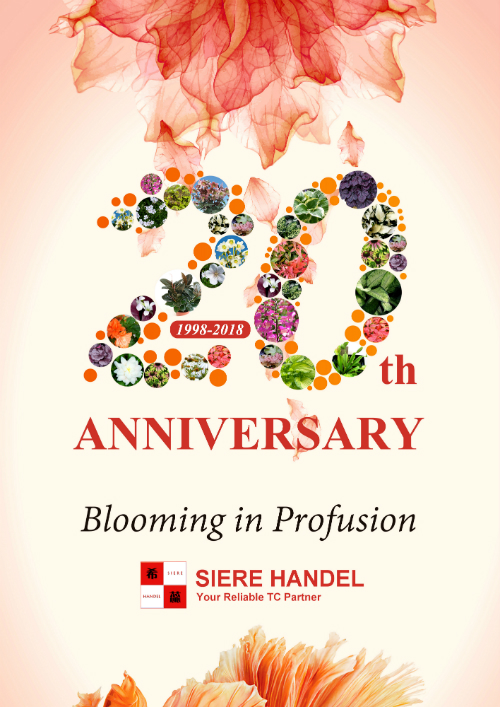 Go back